"The greatest leader is not necessarily the one who does the greatest things. He is the one that gets the people to do the greatest things."– Ronald Reagan
One of the essential elements of a successful business is the employment of team members who love what they do and excel at their jobs. What asked about the success of a basketball team, Michael Jordan (one of the best basketball players in America) noted that "talent wins games, but teamwork and intelligence win championships".
The same principle applies to a company. Management can employ the most talented staff in the marketplace. If they do not work together as a team, however, the chances of success are very small. This fact leads to the point that employees (and employers) need to work together to ensure a profitable and successful business venture. After all, there is no point being in business (unless your business is a humanitarian organisation) unless it makes money.
Consequently, our human resource management experts at Assess Team believe that the question that should be asked and answered is: "How do company managers and owners not only employ the right talent but also manage this talent to the benefit of both the individual and the company?"
Tips to employ and manage employee skills for the good of the company, the team, and the individual
As mentioned in the above text, the key to a successful business is the strategic management of human resources as well as monitoring and managing staff productivity. It is virtually impossible to run a successful business without keeping track of whether (and how) employees implement what is expected of them regarding their job duties and responsibilities.
Therefore, here are several tips to consider when implementing an employee performance management system: Clear and concise job descriptions
The first step to the successful management of employee performance is to ensure that each employee has a definite (and clear) idea of what his job expectations are. Implementing this aspect of successful human resource management will go a long way towards ensuring that the employee knows and understands what is expected of him. Therefore, it is essential to utilise performance management software that prioritises job description clarity.
Furthermore, it is necessary to note that adding clear, measurable outcomes and goals to each job description is as critical as writing up a detailed description of each job. Once clear and concise job descriptions have been created (and measurable deliverables have been included), the managing talent is much more straightforward.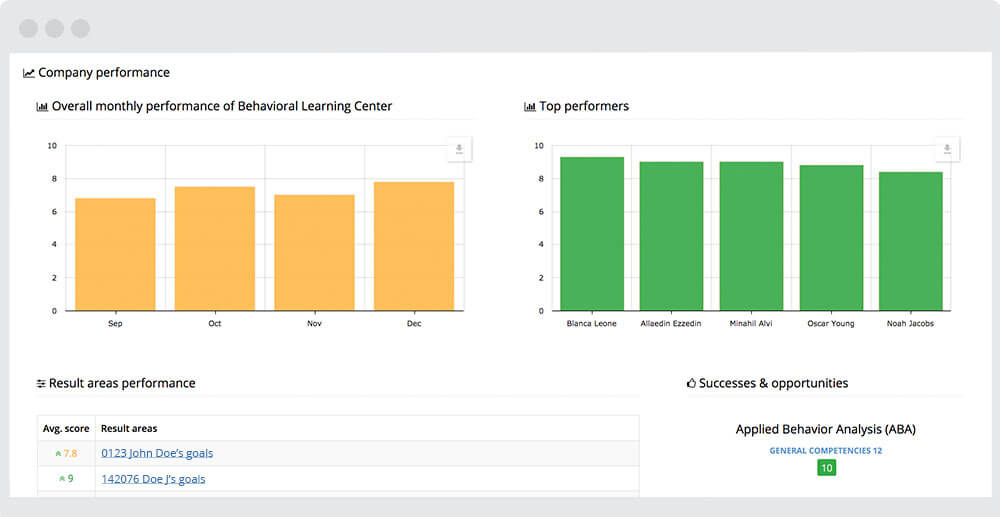 Track performance by team
Employee performance should not only be tracked at an individual level, but it should also be monitored in relation to the success of a team that needs to work together to deliver a product. The reality is that not all people can (and do) work together well. If two, or more, members of a team clash, it can result in the lack of timeous delivery, loss of business, and even professional reputation.
It should be noted that, in today's world of instant communication and the ease with which consumers have access to social media, it is a simple matter to publicise poor service delivery. This, if not addressed correctly, might very well cost you your business. Therefore, it is vital that your company's mission is to prioritise service delivery and product excellence. Basically, a happy customer translates into a successful business.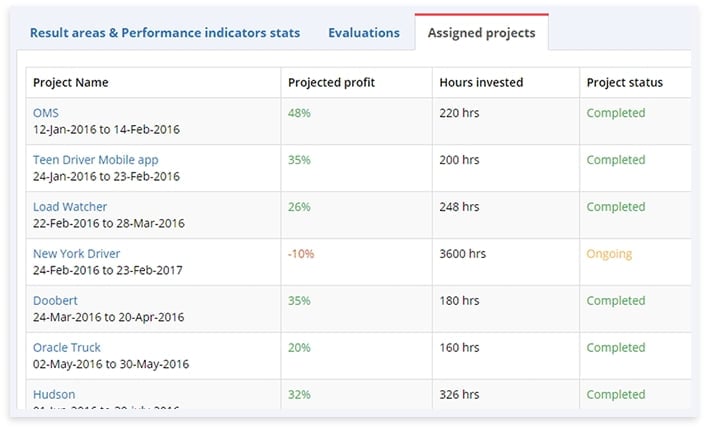 Track performance by project
Not only is it essential to track employee performance on an individual and team basis, but it is also equally important to monitor employee performance per project. Apart from all the reasons mentioned above, it is easy for project deadlines to slip and not be met.
The reality is that every project will encounter curved balls and unforeseen challenges. Ergo, a wise project manager will build in time to tackle these challenges. However, tracking projects per deliverable are not enough to ensure their successful completion.
It is equally important to track employee performance during the project. In this way, a project manager can address issues relating to reduced staff productivity as well as slippages in time due to unrealistic deliverables.
Final thoughts
Doing business in the post-modern, frenetic business world is not easy. It is possible that in some instances (not all) the proper management of human resources and employee performance will make the difference between a successful business or a struggling business. Furthermore, improving employee performance management will increase the odds of running (or owning) a successful business or not.