Coaching has become an increasingly relevant and highly essential leadership skill in recent years. The command and control model has become obsolete and today's workforce requires a more collaborative approach. The best leadership involves great coaching and creating a shared success story that balances the needs of an individual as well as the organization. Today's leaders are, however, already time-crunched and overextended, and finding the time to mentor or guide is becoming increasingly difficult. You cannot ignore the fact that managers play a vital role in employee development and the overall success of the organization. With continuous feedback, employee evaluations, and performance appraisals a good manager can lead their teams to success.
Here are seven essential coaching tips for today's busy leaders:
Acknowledge the value in coaching
Even with time-crunched schedules, you must understand that leaders are uniquely positioned to communicate business strategy and play a vital role in helping employees deliver as per company standards and requirements. In short, learning directly aligns with the business strategy and this is exactly why a manager needs to understand that coaching is an essential part of their jobs. When leaders act as teachers, they enable a highly personalized balanced development that leads to greater productivity at work.
Understand the preferred style
While you work through your busy schedules, you will be at an advantage if you understand your team member's preferred style of learning. Each team member has a unique way of interacting and processing information. So, take the time to cultivate a connection. The best way to figure this out is to use an assessment tool to determine the employee's strong points and weaknesses. It will give you powerful insights into each team member's performance and help you determine where to begin.

Prepare coaching opportunities
Creating coaching opportunities does not necessarily mean 'fixing' a poor job performance. It could also mean that you create a new growth opportunity in an employee's current job role. There are many methods to accomplish this. Employee performance evaluation is one way to understand where an employee stands and how you can 'lead' them to their desired destination that will also contribute to the growth of the organizational goals.

Honest and continuous feedback
Nothing works better than honest feedback delivered respectfully. An automated continuous feedback system enables inputs to be provided effectively with the least amount of disruption to the work schedule. Be clear about what you have to say and include a means to rectify or achieve the goals too.
Stay open  
Keeping an open mind and an open communication channel is one great way to coach. Be approachable at all times. It helps your team members to talk more freely about their opinions and perspectives on a given topic.
Tell stories
Stories send out the message more clearly than a direct command! At the end of the day, words and ideas that are presented in a way that engages listeners have a greater impact.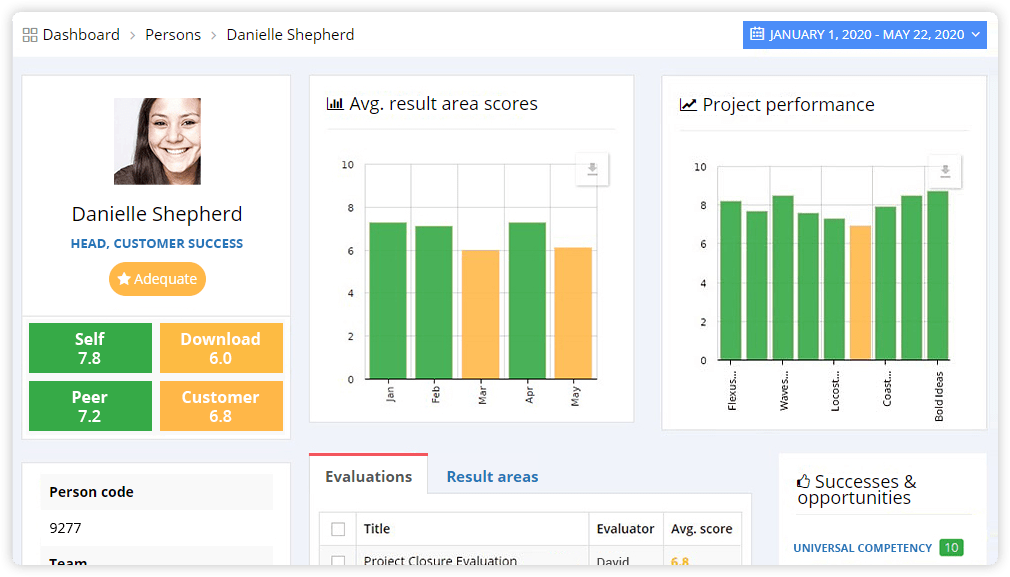 Use the right tools
Performance appraisal tools are a great place to begin. You get an overview as well as detailed statistics for each employee, and you will know exactly where to start!
When leaders actively take an interest in employee development via coaching, they feel encouraged to learn and contribute to the overall success of the organization.