Slack + AsessTEAM
Evaluation requests, signature requests, and feedback requests from AssessTEAM can be posted to your team directly on Slack.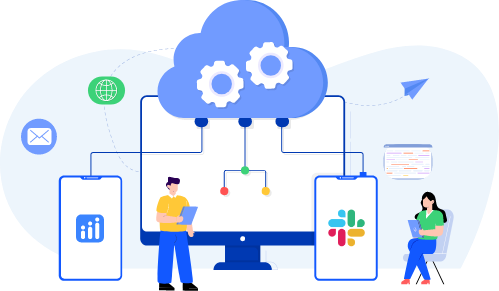 Simplify employee evaluations and empower your team
Slack-connected teams like to work within the Slack interface. AssessTEAM closely integrates with Slack to post directly on Slack when evaluation, signature, and feedback requests are posted.
Much more than just messaging!
What is Slack?
Slack is a messaging app for businesses that connects people to the information they need. Slack transforms how organizations communicate by bringing people together to work as one unified team.
Why Slack + AssessTEAM?
With Slack + AssessTEAM, teams can access evaluation, signature, and feedback requests directly from their Slack interface. This helps teams meet evaluation due dates and avoid multiple emails.
Easily send requests from AssessTEAM to Slack channels without sending multiple emails and reminders.
How to connect Slack + AssessTeam
Here's how to set up the integration:
Sign up for a Slack account and an AssessTEAM account to get started.
Visit Slack for instructions to authenticate your account.
To start using the integration, login to your AssessTEAM account and click Settings > Integrations on the navigation, Click Slack and complete the connection between Slack and AssessTEAM.
Collaborate effortlessly with AssessTEAM
Employee evaluations are often not the highest priority for managers, Slack integration makes it easier on employees to complete evaluations, signature requests, and feedback requests directly from messages delivered to their Slack account. Learn more about AssessTEAM today.