If you are reading this article, it suggests that you are thinking about acquiring performance appraisal software but are concerned that you are going to get some serious 'push-back' from your boss. So, how can you make a compelling business case for your new performance appraisal software? There are three very effective techniques:
Show how the software can fix known pain pointsIdentify the pain points in your current performance appraisal process. Is paperwork always getting lost? Is there a sense of confusion around review dates? Does it take too long? Identify the remedial features in your performance appraisal software, e.g. time-phased goal-setting, automated reminders, cloud-based data archiving etc…, and explain how they can address the pain points.
Demonstrate a concrete ROIAnother technique will be to show the financial returns you'll get by adopting this software. For example, start by auditing and finding out exactly how much time the managers and staff spend coordinating and executing appraisals, and forecast admin time under the new system. Ideally, your new system should save time. You can then say quite clearly that moving to the new system will cost us 'X' in outlay, but will reduce admin time and increase productivity giving us a quantified positive percentage return on investment
Show how the software can enhance performance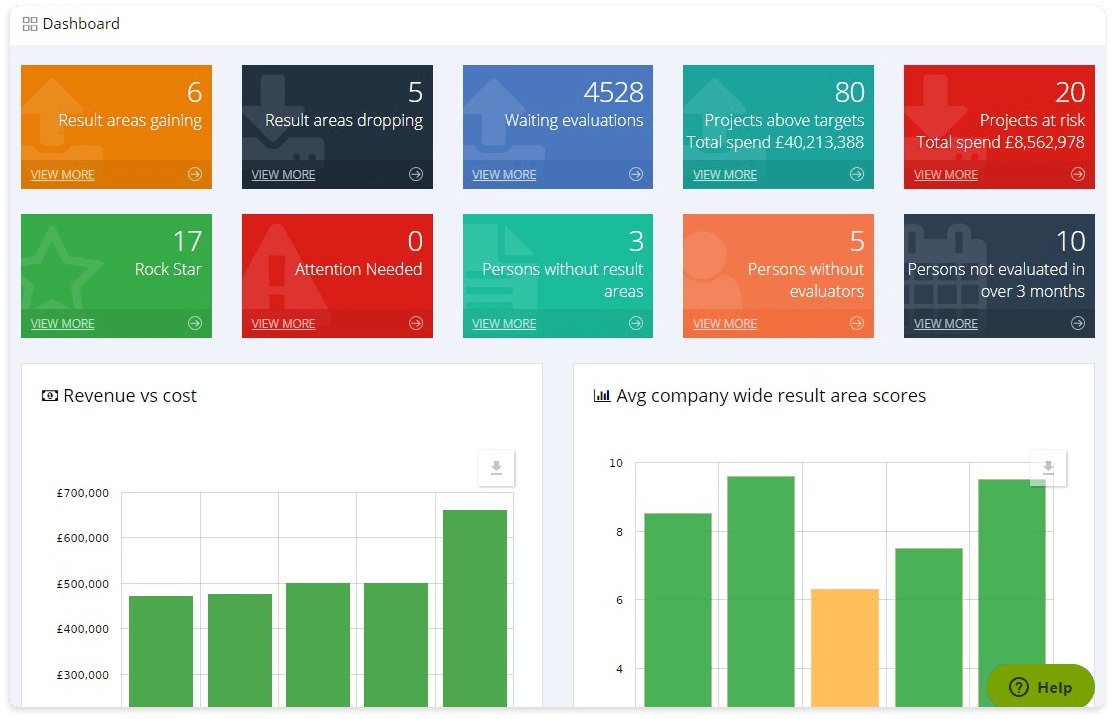 Using these three strategies – all of which are used regularly in the B2B sales process – you should be able to make a winning business case to your boss to acquire performance appraisal software.
Using a best of breed
performance management
system will make it possible for you to do continuous,
360 degree feedback
on a quarterly or even monthly basis, which has shown to have the highest motivational impact on staff. Make a reasonable forecast based on intelligent assumption-making as to the productivity improvement that this software can bring.