"I have always believed that the way you treat your employees is the way they will treat your customers and that people flourish when they are praised." Sir Richard Branson
The world we live in is changing rapidly. The formal economy, including formal employment opportunities, are shrinking, and the "gig economy" (or freelance economy) is growing exponentially. Thus, the modern organisation will probably have a mixture of full-time and freelance employees.
Therefore, to drive organisational growth and success, the onus is on the employer to ensure that the employee is afforded the opportunity to make a positive contribution to the business's value proposition and receive adequate remuneration relative to the contribution provided.
Equally importantly, the burden is on the employee to ensure that he/she understands the position's roles and responsibilities to add value to the business. The modern organization cannot exist without employees who do not excel in what they are required to do for the company.
At this juncture, it is vital to be cognisant of the fact that employee performance review systems, when conducted to the benefit of both employer and employee, can also successfully be used when employing full-time and freelance staff. In fact, the continuous employee performance evaluation model is the most likely to generate the desired results in the modern global economy.
Performance Review: What, why, and how?
Thus, it makes sense that it is in both employers and employee's interests to find a reliable way to ensure that the employee has a clear understanding of what the job roles are. Furthermore, it is equally essential to ensure that there is a robust and acceptable (by both employer and employee) way to manage employee performance.
Thus, the question that must be asked and answered is: "What is the best way to monitor employee performance?"
By way of providing a comprehensive answer to this question, let's first look at a succinct definition of a performance appraisal:
According to Investopedia.com, a performance appraisal (or review) is a "regular review of an employee's job performance and overall contribution to a company."
Based on this definition, it is essential to accept that the employee performance review is a non-negotiable requirement of proper human resource management. The question we are going to try and answer is "How often should the performance review be conducted?"
The human resource industry standard of conducting an annual performance review is no longer considered the only way, or even the best way to manage employee potential and performance. Continuous or project-based performance monitoring methodologies need to be added to the employee performance management model.

Why?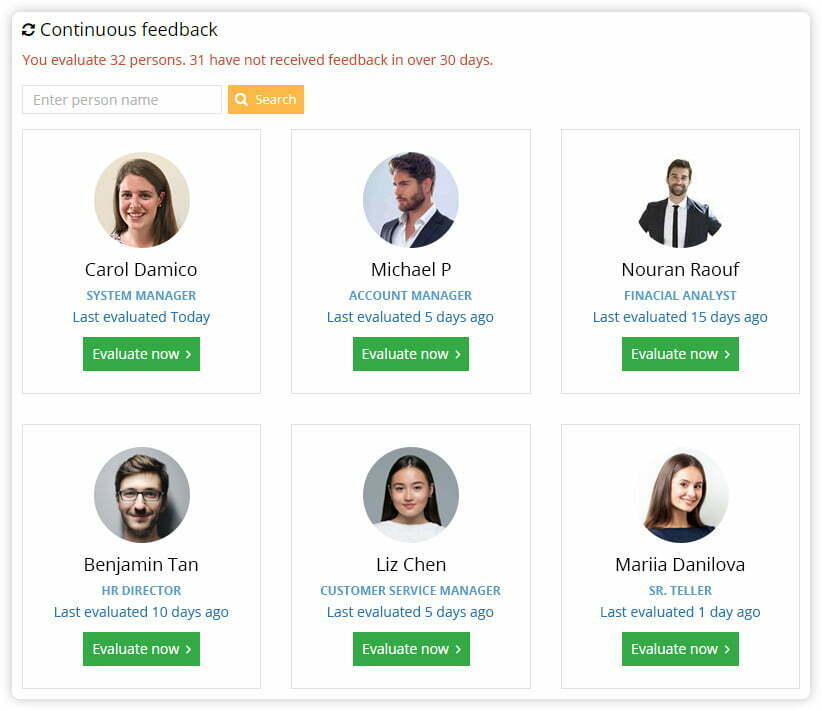 There are many reasons why the continuous assessment model adds more value to a company's human resource management processes than the single annual review just before yearly bonuses are paid or wage increases are announced.
The most significant reason why the continuous feedback model is so successful is that unlike the annual or bi-annual performance review it actually encourages better performance and improves communication between employees and their managers.
By way of explanation, probably, the most critical reason why the once or twice a year review is ineffective is that, practically, it turns out to be a counter-intuitive, counter-productive, and moral-reducing process. Also, this process tends to be a process that results in a lack of employee motivation. In summary, all elements that are not conducive to driving organizational growth through product or service sales.
Juxtapositionally, the continuous evaluation, or project-based performance review model is far more effective in providing accurate, real-time performance indicators. This process allows human resource management to manage employees per project or continuously, and it supplies team leaders with the ability to intervene timeously in negative employee trends before they result in disaster.
AssessTEAM supports continuous feedback and annual reviews, often customers would conduct annual reviews but also leave it to their team managers to leave continuous feedback over our mobile apps.
Final thoughts
As the quotation mentioned above by Sir Richard Branson notes, employees blossom when adequately and fairly rewarded based on the continuous assessment and evaluation
performance review model
. Consequently, there will be a positive organizational culture. And, this will filter down to the way employees treat the company's consumer, which, in turn, will drive corporate growth and increase the company's bottom line.
After all, it is vital to remember that an organization is in business to make money. So, the higher the company's profitability, the more successful the company.