Motivating employees is essential to making a business grow. This involves setting goals for them and providing them with an action plan that can guide and motivate them to work towards a common goal for the organization. SMART goal setting is one of the things that set successful companies apart from the rest. The acronym stands for Specific, Measurable, Achievable, Realistic, and Time-Bound, all of which can be a good basis when setting better goals to motivate employees. Setting clear objectives and goals can also:
Improve their focus

Make it easier for them to oversee and evaluate their own progress

Encourage long-term achievement, especially if they are able to achieve goals, so they are likely to set more and more in the long run

Prevent procrastination and wasting time
Here are some of the most effective ways to use SMART goal setting to increase motivation in your team:
1. Put it in writing.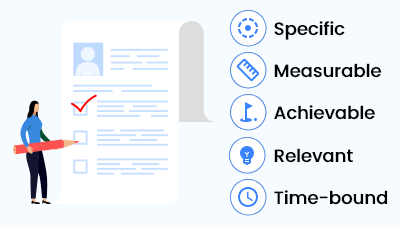 Make your SMART goals official by putting them in writing and providing a copy to your team. Using the SMART acronym as your guide, be sure to set goals that are:
Specific
Keep goal setting clear, simple, and specific so that you don't end up confusing employees with vaguely communicated goals. As a manager, ask yourself these questions before setting goals:
What do I want every employee to accomplish?

Why is it important for them to achieve that goal?

Who should work on that goal?

What resources will be needed to achieve that goal?
Measurable
Make sure that the goals can be tracked by employees so that they can remain motivated.

Achievable
SMART goal setting must set the bar that is high enough to motivate employees to strive for it. However, it should still be low enough that it is still possible to achieve with the available time and resources.
Relevant
Consider the relevance of the goals on these factors:
The situation that could encourage their attainment
Unavailability of enough resources
Unforeseeable circumstances that prevent their completion
Other urgent goals that could get in the way of completing certain goals.
Time-bound
Ensure a distinct amount of time for the SMART goal setting. That means there must be a deadline for each goal and that daily tasks are not getting in the way of priority tasks.
2. Make sure there's a balance between business and employee goals.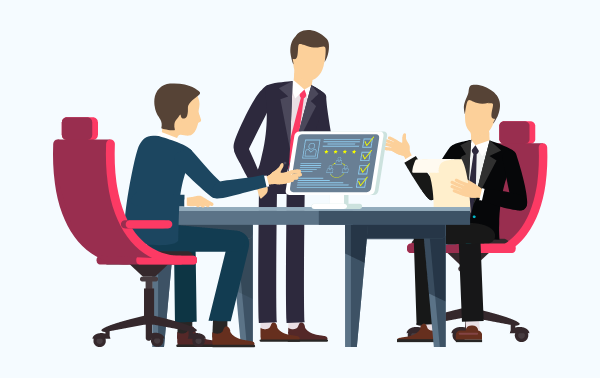 Individual goals must be able to fulfill business and team goals. Employees must also have the chance to set their own goals, so they are likely to commit and become motivated to achieve them.
3. Make it collaborative.
Collaborate on SMART goal setting with peers to increase the likelihood of achieving them. Collaboration helps employees realize different techniques and perspectives to attain a goal. It can also boost their confidence when they know that someone is available to help them when required.
4. Acknowledge those who have achieved their performance goals.
Proper recognition must be done frequently and timely to show employees how their efforts and performance are helping the organization achieve strategic business goals. This ultimately increases employee engagement, so don't forget to appreciate the talent and encourage a culture of recognition and appreciation in your workplace.
5. Keep your goal-setting aligned with your performance management system.
It is easier to keep track of employees and their performance with a performance management system. It's a tool that can help identify an employee's achievements and accomplishments. It can also support the way employees are able to show how their efforts are relevant to achieving the organization's broader business goals.
Setting goals to motivate employees does not have to be daunting and difficult when you use the performance assessment software of AssessTeam. It's a dependable platform that will provide all the tools and resources you need to analyze, assess, and boost team performance. It will help you evaluate your team's on-the-job performance more effectively, support your delivery of timely and consistent inputs, and provide the data you need to analyze productivity in real-time and support your SMART goal setting process.
The cloud-based productivity analysis and performance management software are already trusted by businesses from around the world—and it's time you did, too. According to Gartner, the software offers the best value for money. Curious? Contact
AssessTeam for a free demo
or sign up for a free trial.