"Human resources are like natural resources; they're often buried deep. You have to go looking for them, they're not just lying around on the surface. You have to create circumstances where they show themselves."  – Ken Robinson
Right at the outset of this article, it is vital to note that in our post-modern world, a fundamental aspect of a successful business model is employee engagement. Without positive employee interactions, concerning staff effectiveness within the organization, between staff and management, the organization's ability to function optimally, drive sales, and fulfill its mission, goal, aim, and mandate will be substantially reduced.
And, worst-case scenario, this limitation can cause the organization to deliver lower profits; thereby, resulting in the loss of income and employment for both staff and management. Thus, it makes sense for management to ensure that the organizational model includes a place for solid, robust employee engagement.
This sentiment is echoed by Ken Robinson in his quotation mentioned above. Competent human resources are scarce, and they need optimal working conditions to come to the fore. Thus, the questions that need to be asked and answered is, what can a company do to encourage these scarce resources to join the organization? And, how can the organization protect and nurture these resources?
The merits and methods of employee engagement
The opening paragraphs of this content have outlined the raison d'etre for the need to implement a policy of open communication channels between staff and management. The material mentioned above also indirectly addresses the most notable merit to employee engagement. In summary, if staff and management do not talk to each other, the organization will never be able to function optimally.
Therefore, now that we understand the importance of ensuring staff-management communication channels are open let's look at some of the methods that we can use to facilitate this process: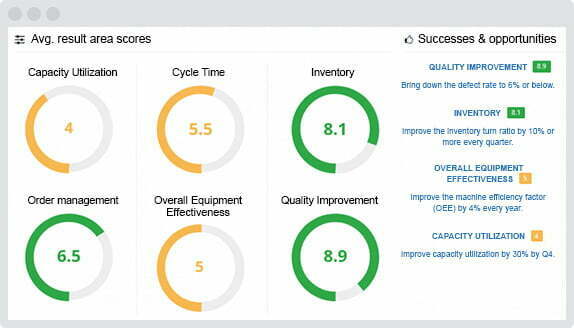 Job function clarity
It is vital that when a new employee joins an organization, that (s)he has a clear understanding of the job expectations and role within the organization. Otherwise, the risk of the employee being ineffective and not fulfilling his/her fundamental reason for employment is too high. 
And, at the risk of mindless repetition, it cannot be emphasized enough that, if the employee is not productive, the company runs the risk of losing money and ultimately closing down. Furthermore, it is worth noting that job roles and expectations and roles are typically measured as Key Performance Indicators or Areas. 
Performance management
According to the HRdictionary.com, Key Performance Areas are defined as the "areas [or competencies] within the business unit, for which an individual or group is logically responsible." 
Additionally, the Google.com dictionary defines a Key Performance Indicator (KPI) as a "quantifiable measure used to evaluate the success of an organization, employee, etc. in meeting objectives for performance."
Thus, it makes sense that a KPI is used to measure employee success and optimal function within a Key Performance Area. 

Real-time employee evaluations
As indirectly stated above, it is a globally accepted premise that one of the most effective ways to measure staff performance is to define Key Performance Areas for each job role and to use Key Performance Indicators to measure employee performance within these Key Performance Areas. 
Historically, KPIs are usually measured annually or bi-annually. And this tends to be a manual process which is both a time-waster, and it cannot be an accurate reflection of the employee's actual progress throughout the year. 
For example, if the employee performs well throughout the year, except for a month where a certain set of personal circumstances such as illness affects his/her ability to function optimally at work. If the company institutes an annual review system, will the employee be penalized for the year in which (s)he only performed for eleven-twelfths of the year? Or will this month of low performance be ignored in relation to the other periods of high performance? 
This example shows a lack of transparency and the equability of the annual performance review system. Thus, it is far better to use employee engagement software which allows for real-time and project-based KPI measurement.
If we consider our example within the context of real-time employee evaluation, the staff members who performed equally well throughout the year will be recognized and rewarded appropriately. On the other hand, the employee who only functions for a certain percentage of the year will not be able to hide behind the annual review system. 
Therefore, based on the example discussed here, it is correct to conclude that the continuous KPI review process is the superior KPI review methodology.