Conifer Research created a more agile and responsive project performance management process with AssessTEAM's performance management software & apps.
Meet the client
Conifer Research is a market research, design, and innovation partner to many of the most well-known and respected Fortune 1000 companies. Their agile teams blend research, strategy, and design methods to create perspective-shifting insights to guide their strategies and drive their business forwards.
LocationUnited States
Employees30
IndustryMarket Research
Need
Conifer Research was facing 3 key challenges.
Challenge 1 Conifer Research is a project-driven organization with a complex and varied delivery pipeline, containing projects of varying life-cycles, ranging from a few weeks to several months. The existing annual appraisal processes occurred too infrequently to have a meaningful impact on the day-to-day performance of teams. The client needed to have much more immediate insight into the project and team performance to improve project outcomes.
Challenge 2 The client is composed of multidisciplinary and often rapidly constructed teams. As a result, a hierarchical line manager-driven performance management process did not offer enough visibility into agile teams' all-around performance. The client needed a more agile performance management system that could incorporate multiple raters who could fully assess an individual's performance in dynamic and multidisciplinary teams.

Challenge 3
The client's complex project-driven culture meant it was too time-consuming to both track and analyze performance. The client needed to be able to automate the processes of
tracking, analysis, and reporting
as much as possible. This would allow actionable project insights to be delivered in the most time-efficient and cost-effective way.
Solution
1. Project EvaluationA key feature of AssessTEAM's premium plan is its Project Evaluation functionality, which helped Conifer to effortlessly evaluate project teams. Once configured, the Project Evaluation component provided Conifer Research's project managers with automated and immediate graphical and tabular insights into the performance of every project team, all at just the click of a button. This made it easy for Conifer Research to compare projects side by side, and to identify underperforming projects and through drill-down functionality identify both individual stars and underperformers.
2. Flexible, Automated, Agile ReviewsConifer Research made use of AssessTEAM's highly automated 360 degree feedback process to both streamline their existing process but increase the scope. With AssessTEAM, Conifer Research's project managers can quickly assign individuals to projects teams in an individual or aggregated way. Multiple raters can again quickly be assigned project team members in an individual or time-saving aggregated way. AssessTEAM now assumes the manual labor overhead by automatically sending evaluation requests to raters at the end of each project, and send reminders until completed.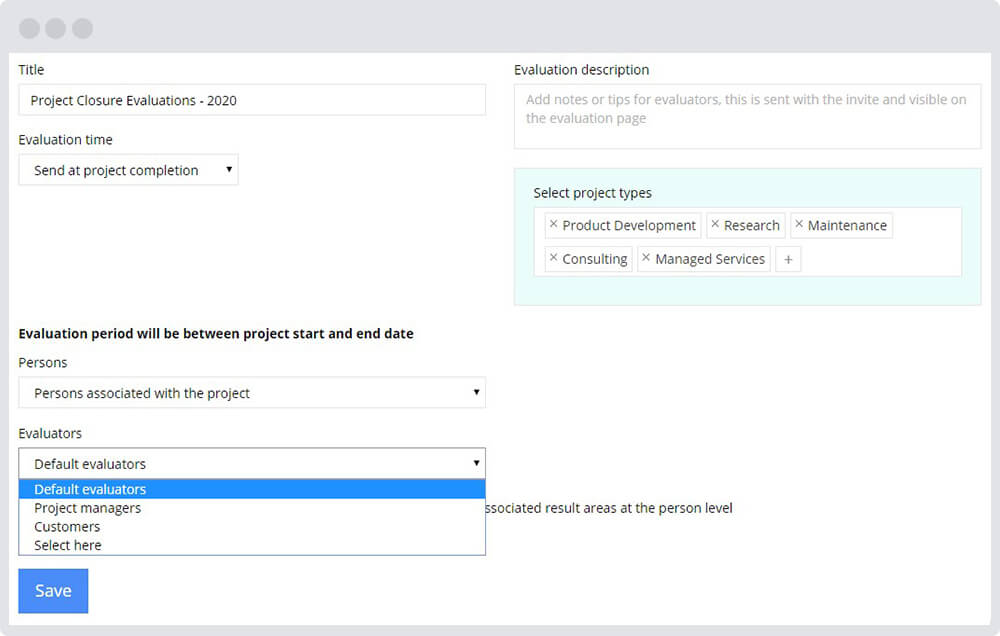 3. Actionable Project Performance Data
Being in such a project-intensive environment meant that ongoing visibility into
project performance
was critical to the client's business. The automated reporting and analysis have enabled the client to see how well individuals perform on specific projects on an ongoing basis. The client now has the information to optimize individual membership of projects based on project evaluation scores and synergies between specific team members.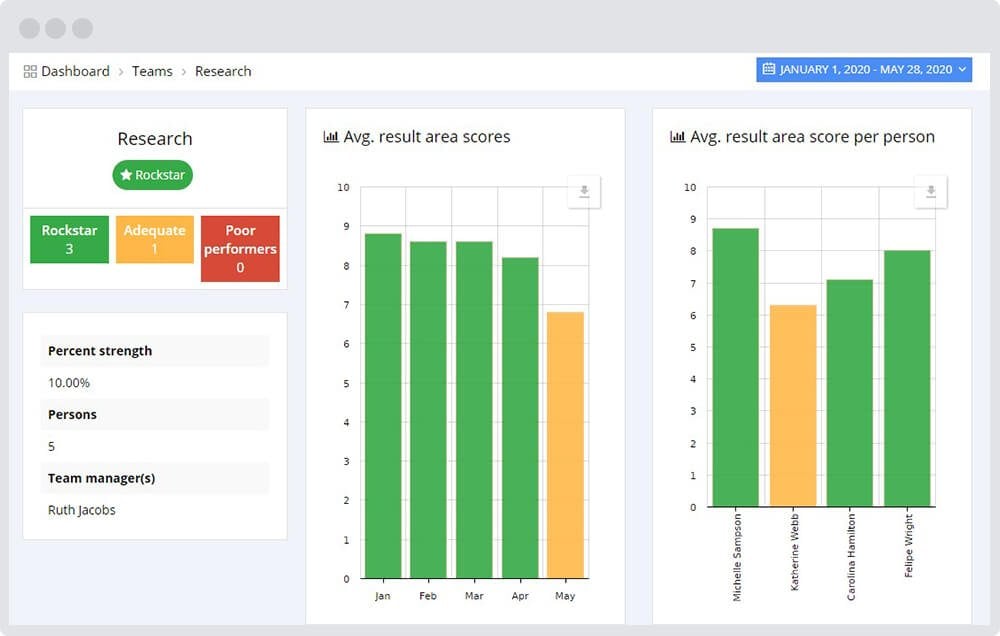 Results
Following a successful deployment of the AssessTEAM performance management system, the client experienced the following benefits.
The project managers at Conifer Research are no longer in the dark about project team performance and have actionable project performance data at the end of each project.
The client no longer has to rely solely on hierarchical line management performance data and can now benefit from more illuminating 360-degree project performance feedback from across the agile project team.
The client no longer has to spend hours completing the tedious and repetitive task of attaching performance review documents and emailing them to several managers – all this can now be done in one click.
The client no longer has to face the stress of repeatedly chasing staff to complete and submit appraisals – AssessTEAM's automated reminder system ensures for timely completion of reviews.
The client's administrative load has been reduced as AssessTEAM now handles the dissemination of performance data by enabling employees to complete their performance reviews straight from their email folders or smartphones.
The client no longer has to wait until the end of the year for an out of touch annual appraisal but has ongoing access to immediately actionable project performance data.