Mazars dramatically enhanced its performance management process with AssessTEAM performance management software & apps.
Meet the client
Mazars is an internationally integrated partnership, specializing in audit, accountancy, advisory, tax, and legal services with operations in 91 countries across the world.
LocationGlobally
Employees10K+ Globally
IndustryProfessional Services
Need
Mazars was facing 4 key challenges with its employee performance management process:
Challenge 1The current process for circulating and collecting employee review forms was time-consuming, involved duplication of effort with individual emails to 100s of staff members. It also proved stressful as managers had to keep chasing staff for forms and the whole process was often delayed due to late form submission. The client needed to find a more efficient way to complete this process.
Challenge 2 The client has numerous employees in finance, operations, audit, and each department has a unique performance management process. HR needed to communicate to the management team how each team and individual had performed against company values and their unique department-specific goals. The challenge was to collate this diverse information into one single actionable document and the process of doing this was proving laborious and hard to do on a timely basis.
Challenge 3The client needed to be able to efficiently convert hundreds of individual pdf forms, with complicated tabulated performance data, to spreadsheets for reporting purposes to support management decision-making – this process was proving to be super laborious.
Challenge 4Having collated all this data, the client was finding it hard to use the data in a practical way. There was no easy reporting which would translate this huge amount of performance management data into actionable reporting. Often the data collected would be lost as managers would not be able to derive the right answers from it in a convenient fashion.
Solution
One-click information dissemination
Self-ServiceAssessTEAMs unique employee self-service portal was opened up for all employees. They could now complete their evaluations and visualize their progress without a need for management intervention, thereby reducing the admin overhead significantly.
Automated RemindersThe automated reminder feature kept evaluators and employees at Mazars focussed on the task in hand. The automated reminders continually prompted employees to complete reviews on time and the chasing did not stop until all information has been submitted.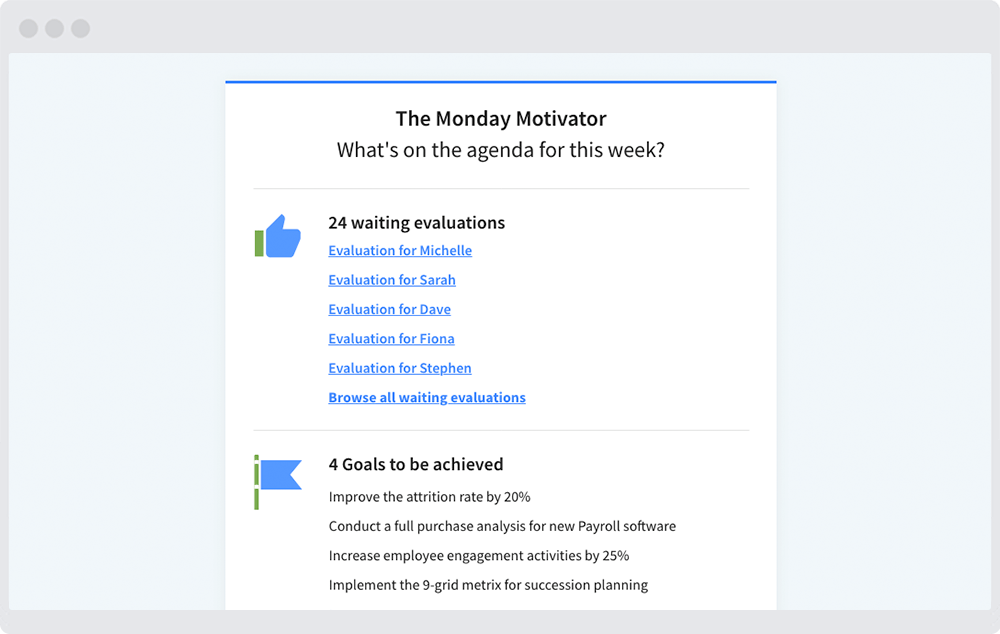 Individual LoginsAssessTEAM offered separate logins for managers to access team evaluations and team reports. Deploying this feature allowed the client to eliminate humans from this part of the process, streamline the information review and dissemination process.
Actionable team performance data at fingertipsThe Team-performance feature allowed managers to compare multiple evaluations side-by-side. This instantaneous report provided the client with illuminating aggregated performance data, making it easy for managers to quickly identify high performers, low performers, and outliers to take appropriate HR action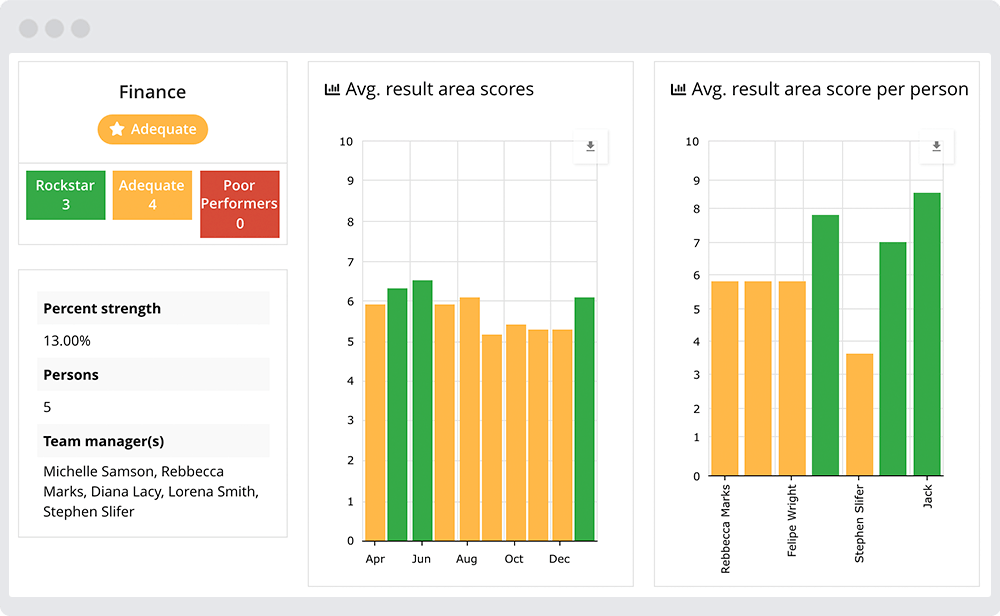 No more misplaced or lost performance review documentsThe centralized data management system offered over the cloud ensured high security and 100% availability of the data with options of online backups in case of mishappening.
Results
Following a successful deployment of the AssessTEAM performance management system, the client experienced the following benefits.
The client no longer has to spend hours completing the tedious and repetitive task of attaching performance review documents and emailing them to several managers – all this can now be done in one click.
The client no longer has to face the stress of repeatedly chasing staff to complete and submit appraisals – AssessTEAM's automated reminder system ensures for timely completion of reviews.
The client's administrative load has been reduced as AssessTEAM now handles the dissemination of performance data by enabling employees to complete their performance reviews straight from their email folders or smartphones.
The management team at Mazars now has access to team reports – thus putting actionable team performance data at their fingertips.
Searching for current and archived performance data has now become simpler. The cloud system brings advantage to access this data from anywhere including office premises, home or on the commute.
AssessTEAM offered a
cloud-based solution
that helped Mazars to launch organization-wide with one single click. By introducing and deploying this feature, the client eliminated the need for managers to attach documents and email hundreds of staff every year individually. This one-click information dissemination process saved the client significant time and effort.