Pulse Solutions created a more automated and profitability-centered project performance management process with AssessTEAM's performance management software & apps.
Meet the client
Pulse Solutions offers custom software and web development services. Some of the world's leading enterprises and businesses are trusted partners. Pulse Solutions have helped bring ideas and dreams to life while building sustainable and successful business practices across industries.
LocationIndia
Employees150
IndustryInformation Technology
Need
Pulse Solutions was facing 3 key challenges.
Challenge 1 The client's existing annual appraisal occurred annually and had limited impact on the day-to-day performance of individuals, teams and projects. The client needed a more frequent performance appraisal and project evaluation system which could continually drive performance.
Challenge 2 Pulse Solution's success and reputation are built on the effective execution of software and web development projects, yet it was suffering from a lack of visibility into project performance. The client needed to have up-to-date and accurate information about teams and projects' profitability, so they could manage operational risk effectively.

Challenge 3
The client was relying on manual sheets for time tracking which were not easy to use and as a result, user participation rates were too low, which undermined the integrity and completeness of the data. Also, the client's existing timesheets had to be manually converted into the project spreadsheet for analysis and this was proving time-consuming and inefficient. Pulse Solutions needed a more user-friendly time-tracking system that would increase participation rates and produce a more complete and reliable data set for
time investment analysis
for both projects and teams.
Solution
1. Automated Project-closure evaluations:The always-on templates for project-closure evaluations ensure timely disbursement of evaluations to appropriate managers, peers and customers every time the projects have been marked as completed. The client also switched to a Bi-annual evaluation strategy (from the earlier yearly assessment cycle) and a single periodic evaluation template triggers the organization-wide evaluations at the set schedules every year. AssessTEAM system eliminates manual labor for the client by way of it's automated reminders which nudge users to complete the pending evaluations by their due dates.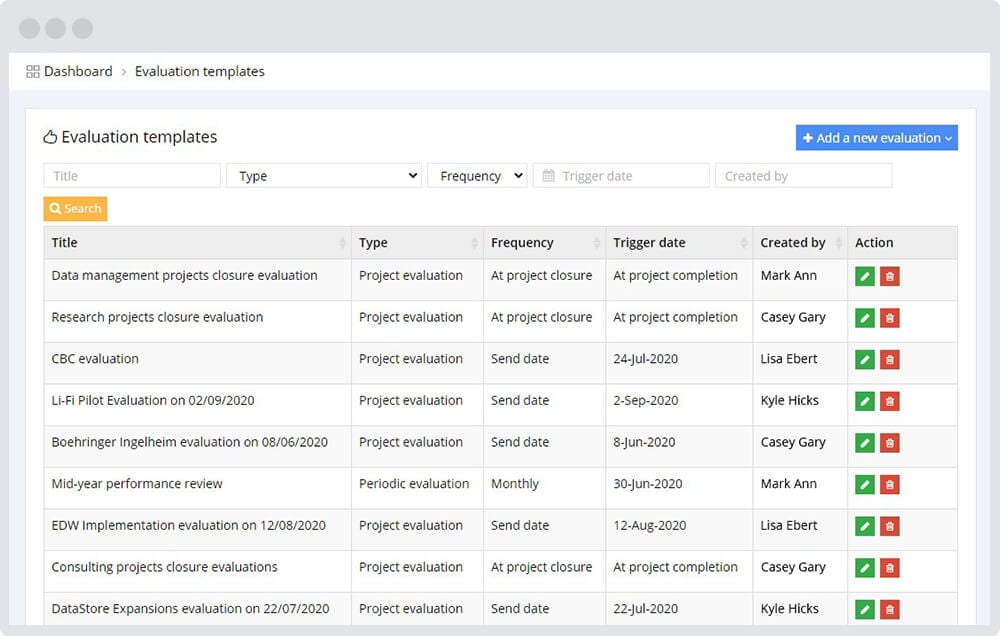 2. Track Project Profitability EasilyA key feature of AssessTEAM's Enterprise plan is its Project Profitability functionality, which helped Pulse Solutions to effortlessly track project profitability in its organizations. Once configured correctly with the project budget, fixed costs, and variable cost feeds from timesheets, the Project Profitability feature enables the client to see immediate graphical and tabular insights into each project's profitability. The profitability reports allows the client to get down into the granular detail to view project performance strengths, weaknesses, and optimization opportunities.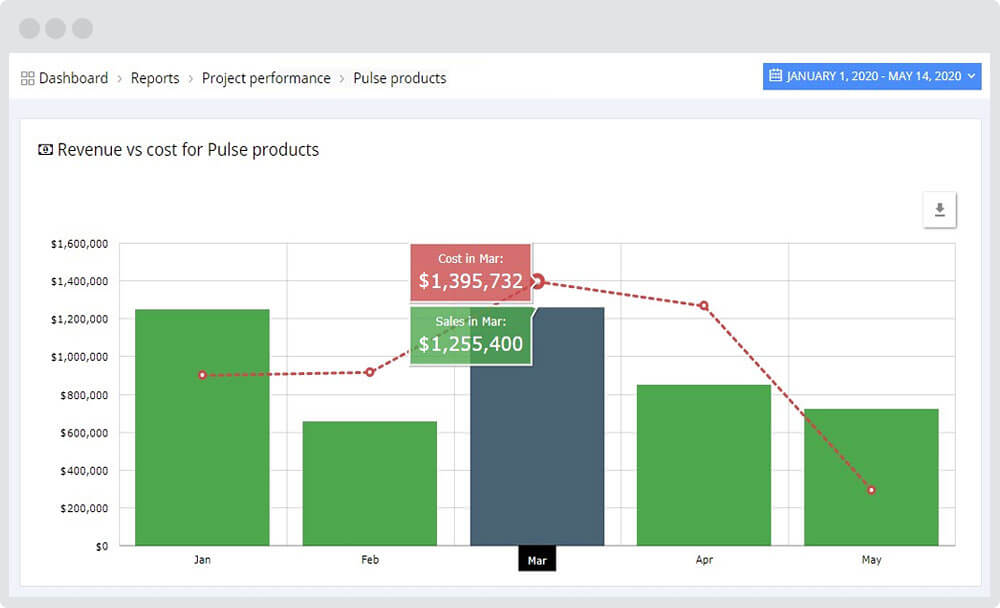 3. User-Friendly Time-sheets and Time-investment analysis reports:
As an Enterprise Plan user, the client made use of AssessTEAMs user-friendly web and mobile accessible
timesheet management app
. Users can now complete time-sheets more quickly, from any location, and from pretty much any smart mobile device. The detailed time-investment analysis reports offer insights into time invested by projects, teams and individuals. The Enterprise Plan's time-sheets system is far more accessible than the client's legacy system, promising much higher participation rates and eliminating any redundancies.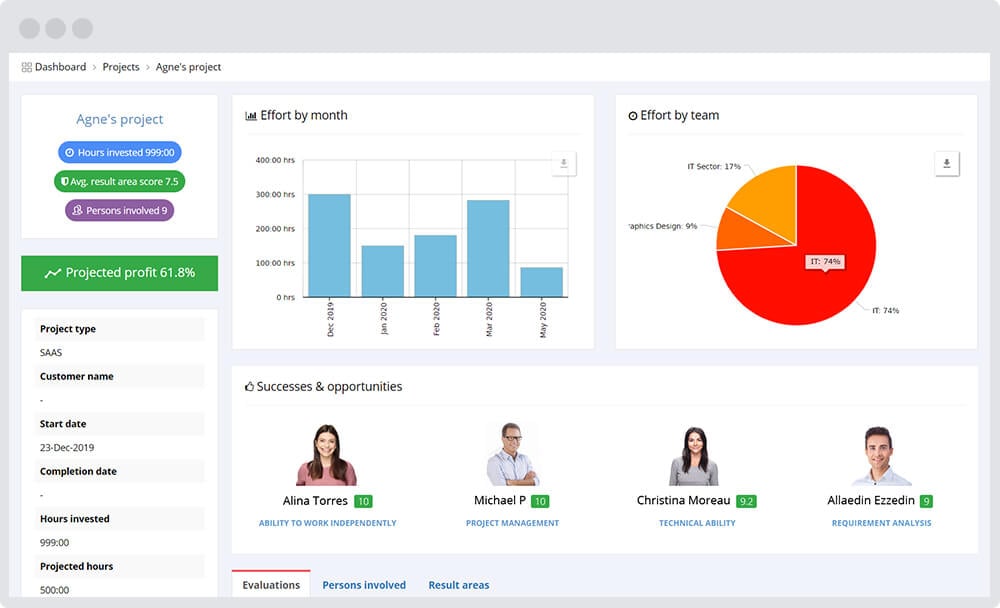 Results
Following a successful deployment of the AssessTEAM performance management system, the client experienced the following benefits.
The client has experienced a sharp increase in user participation rates of the timesheets thanks to the enhanced usability and accessibility of the web and mobile apps.
The client no longer has to waste time manually transferring project data from time tracking spreadsheets into project spreadsheets as this information is now centralized in one place.
The client no longer has to face the stress of repeatedly chasing staff to complete and submit appraisals – AssessTEAM's automated reminder system ensures for timely completion of reviews.
The client no longer has to spend time co-relating and analyzing project cost and project performance data as the system automatically generates a full digital dashboard and project profitability analysis to support decision-making.
The client no longer has to spend hours completing the tedious and repetitive task of attaching performance review documents and emailing them to several managers – all this can now be done in one click.
The client's administrative load has been reduced as AssessTEAM now handles the dissemination of performance data by enabling employees to complete their performance reviews straight from their email folders or smartphones.