Life is full of ups and downs and the path to success is not always smooth. Even when you feel like you have hit the rock bottom, there is always a way to bounce back. It all narrows down to motivation. What motivates you to get back on your feet and keep going? How do highly successful people manage to stay motivated in the most adverse situations?
Here are seven things that highly successful people do to stay motivated:
Understand the purpose
Understanding the purpose of a task is important. If you have a clear purpose for what you are doing, it will automatically help you stay motivated. Having a purpose potentially changes your attitude towards the work at hand and helps you complete it by putting in your best!
Stay focused on the big picture
Always stay focused on the big picture. There will be days when everything seems overwhelming and you feel like giving up, but keeping your eye on the big picture will help you stay focused. Decide what matters to you the most and create a grand vision for yourself! It will definitely help you stay motivated.
Set goals
Goal setting is one of the most important tasks in order to accomplish anything. However, in order to stay focused and motivated, define some mini-goals that will lead you to your ultimate goal! For example, your ultimate goal is to own luxury home. You can start with a mini-goal of putting away $5000 as savings. Define all the little things that will help you achieve your ultimate goal. These little accomplishments will help you stay motivated!
Schedule things
Successful people practically live by the calendar. Once you have an action plan and you have already set mini-goals, you will need to schedule your day to accommodate all the tasks that are required to achieve your goals. Being on schedule is a strong motivator. Similarly, lagging in schedule can motivate you to work harder to bring yourself back on track. The important thing is to create a schedule!

Performance Evaluations
While you work on all the little things, make sure that you evaluate your performance on the way. There are plenty of performance evaluation solutions that can help you with this. Most successful organizations and people have an employee performance evaluation so as to make them understand their current position and how far and near they are to their goals. Organizations also use profitability tracking solutions to track their success!
Reframe negative situations
There are bound to be setbacks. There could be failures and complete disasters too! successful people can reframe the situation after a setback and make changes to their plans according to the circumstances in order to achieve their ultimate goal! They focus on how to improve and move ahead.
Have fun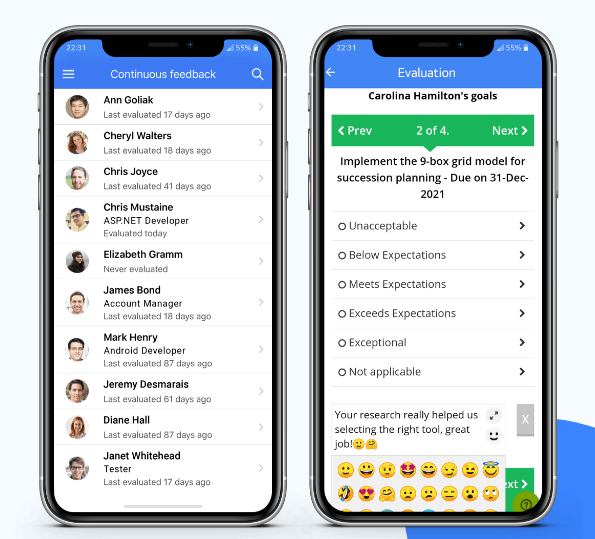 Having fun is the most important element of staying motivated. If you are not enjoying your work, there is a high probability that you will start resenting your goal and give up on the way. There are some tasks that you might not enjoy, but the overall plan of action should include tasks that you absolutely love doing every day! Enjoying your work also positively impacts your productivity. It also motivates people around you to join in. You automatically create an optimistic, upbeat, and awesome work environment.
At all times, never lose focus on the big picture. Highly successful people are not only those who stay on track but who use the right tricks to help them stay on track in order to achieve their goals!
Performance evaluation and profitability tracking are great ways to measure your milestones from time to time in order to achieve success!