Employee performance evaluation is a key factor in inspiring your employees, improving the quality of work, and keeping them motivated. It is not only the best channel to understand how your employees are performing, but also a compelling measure to get feedback about how your business is operating, whether the employees are working positively towards achieving your goals, and what you can do to improve employee engagement. It also provides a foundation for determining increments and succession plans for employees and their development.
A comprehensive employee performance evaluation process often consists of different evaluation methods to help judge an employee's performance. Using multiple techniques can help you get a broader perspective of the areas where your staff needs to improve and the steps you can take to support the growth of the employees.
As opposed to the common belief, an 
employee performance
evaluation process is not only beneficial to the organization, but also for the employees. This process includes the following:
Peer review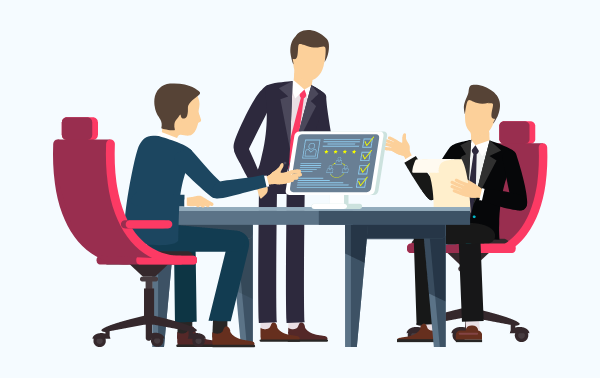 Peer review is one of the strategies that many organizations and employee evaluation software used to enhance the traditional evaluation process. The process of peer review consists of taking anonymous feedbacks from colleagues, teammates, and peers on specific aspects of an employee's performance.
It provides a unique opportunity to study the employee skills and capabilities and help identify individual's networking, leadership, occupational, and collaboration skills within an organization. Given the intricate nature of working relationships, this process provides a unique chance to identify each employee's strengths and weaknesses, and use this valuable data to make decisions regarding succession planning, building teams, and job rotations.
Self evaluation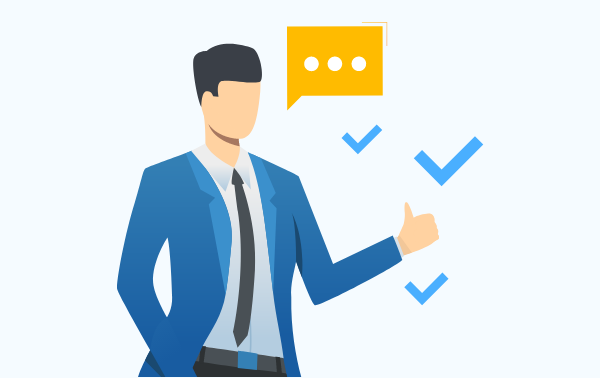 Self-evaluation is a vital activity to help make your appraisal process more efficient. When done properly, it can provide several key inputs to the organization. This method offers a chance for employees to play an active role in their evaluation process. Thus, rather than simply being the receiver of the management's feedback, the employees are given a voice.
This provides a direct link between their jobs and the evaluation process and fosters better communication between staff and management. With active participation, employees can experience better engagement with the overall review process, while managers can better understand the individual's performance as well as their perception of their performance. When the self-evaluation is developed as an integral part of the review process, it encourages employees to regularly evaluate themselves throughout the year leading to a maximum achievement of the company's goals.
Quantitative evaluation
Quantitative evaluation is based upon statistics and uses various standards to track productivity. The process begins with the formulation of company standards against which employee's data can be measured. It is critical to layout standards in clear and precise terms without ambiguity, leaving no chance for misinterpretation.
Some of the quantitative standards against which the employee's' performance can be compared are cost standards, time standards, income standards, ROI, productivity, and market share standards. The data can be used to evaluate a company's goals and also provide a foundation for awarding promotion or raises. Additionally, you can also use the data to justify the termination of any staff member for poor work performance.
Qualitative evaluation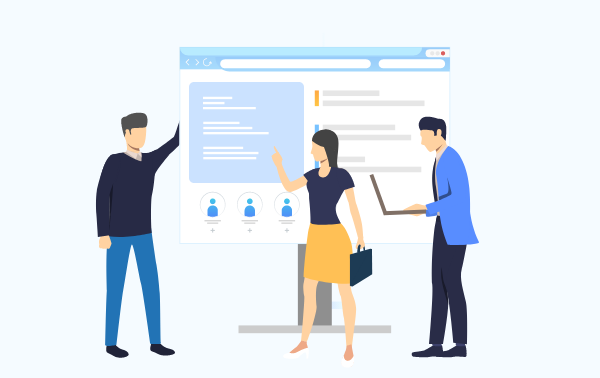 Qualitative evaluation goes hand-in-hand with quantitative evaluation.  While the quantitative evaluation model is statistical, or figures-based, it does not provide a full picture of the employee's performance.
Enter the qualitative evaluation.
A qualitative evaluation focuses on the performance areas that can be visually observed, but not measured in numbers like teamwork, communication skills, and absenteeism. The qualitative evaluation is prepared by observing the employee during the workday and gathering descriptive, long-form information comments on their work behavior. It must include comments on their daily obstacles and challenges, their daily work habits, and job successes.
Together, the qualitative and quantitative evaluation types will provide a complete picture of the employee's "on the job" performance.
360-degree feedback
360-degree feedback appraisal method provides a chance for all employees to submit their views and contribute towards the business goal. Under this system, an employee is rated by his/her subordinates, superiors, peers, and even clients and customers. As an employee is evaluated from all the sides it is called '360-degree feedback'.
Under this method, a questionnaire is prepared which contains aspects such as teamwork, leadership qualities, goal orientation, motivation level, adaptability, etc. and the relevant person is asked to fill this questionnaire – albeit anonymously. The feedback helps employees to gain insight on how other employees perceive their work and motivates them to work hard to realize the company's objectives.
Competency on a scale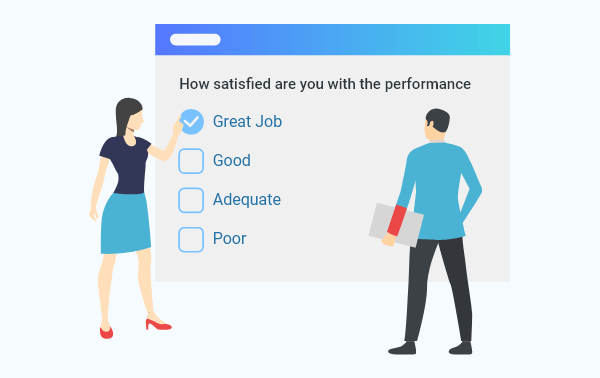 This is one of the most commonly used employee performance evaluation techniques. Under this method, the individual's performance in various areas of job duties is graded on a scale. A wide range of criteria, including productivity, customer service, teamwork, quality of work, concern for safety, etc. are evaluated. This method can be accomplished with letters or numbers and it usually consists of a range, moving from unsatisfactory to outstanding. This method also allows employers to simultaneously evaluate several employees.
Considering the importance of Employee performance evaluation, it has become necessary to have an efficient Employee evaluation software in place to provide a competitive edge in the ever-changing business environment. With AssessTEAM, you can control how employees are to be evaluated based on the job profile and also as per the needs of your organization.
Continuous feedback
Continuous feedback, in essence, is a method of ongoing feedback. It is designed to take the place of the annual performance review. It is also essential to note that continuous feedback is not only ongoing feedback. It is an evaluation methodology that is practical and drives the process towards actionable steps and development objectives. It is not a form-filling exercise that focuses on retrospective ratings, it is the day to day engagement between managers and subordinates.
There are many advantages to continuous feedback; however, the most important benefit is that it allows team leaders or managers to intervene timeously when an employee is underperforming. This prevents a negative situation from spiraling out of control. And, it will pivot a negative into a positive; thereby, driving profitable growth and development.
Critical incident method of performance evaluation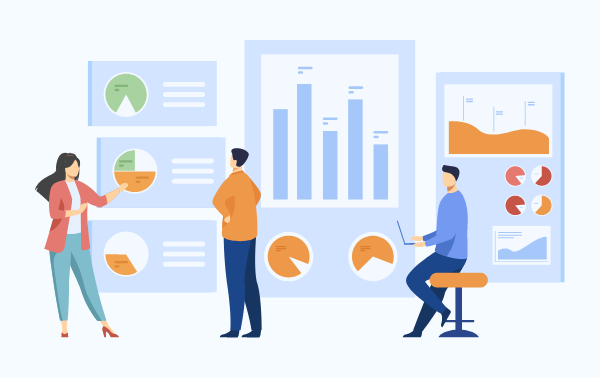 The critical incident feedback is a methodology that is designed as an identification and intervention method ONLY where the employee completed a task or project really well, or the employee failed miserably. It is important to note that it is a technique based on the event's description. And, it relies on tools like continuous feedback, qualitative evaluation, and real-time feedback. These incidents must be recorded as they occur and are not left to be dealt with retrospectively.
It is worth repeating that this methodology is designed to intervene in a critical scenario where immediate intervention is required to solve a situation that could potentially be disastrous for the company. The converse is also true for a high-performing employee.
Profitability evaluation
One of the most challenging aspects for any sized business is evaluating its profitability. The success of the business is defined by its ability to continually earn a profit. Therefore, at-risk projects must be highlighted to prevent the company's profitable activities from turning into a loss-making exercise.
Evaluating the profitability of employees is often a big challenge with months of number-crunching, systems like AssessTEAM offer this in a simpler package. The profitability rating is determined by calculating the total time spent multiplied by the employee's hourly payment rate versus the allocated budget for the project. If the cost of the time spent on the project is higher than the budget, then the project is making a loss, and interventions must be put into place to turn the situation around.
Looking for a flexible employee evaluation form? Sign Up for a free trial and see why 10,000+ HR Managers love AssessTEAM!