Employee development results in individual improvement and leads to motivated employees who work more efficiently towards the organization's goals. The key is to encourage growth and career development by improving skills and knowledge along with keeping them motivated.
While it is a known fact that only 9% of the employees want challenging work, these nine percent could be your future leaders and you can help them get there with the right kind of employee development programs.
Here's all that you need to know about employee development and how it can benefit your organization: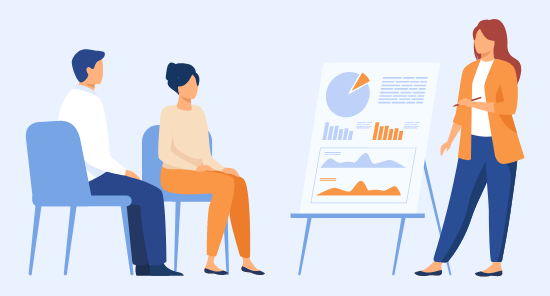 Who
It's the responsibility of an organization to keep its employees updated with the latest skills. Managers need to talk to the team members and understand their career goals as well as personal goals. The key is to ensure that the employee's individual goals align with the organization's goals. Employees will be better equipped to do their jobs more efficiently. Hence managers need to talk to their team members, understand their goals, and help them achieve them. Employee performance reviews are a good place to start. After assessing a team member for their current job responsibilities it is a good idea to include some training and development programs for them.
How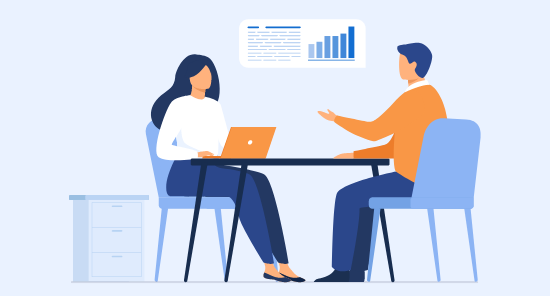 As mentioned earlier, employee performance management is the best way to analyze what kind of training and development programs are required for your organization. It would help if you worked together to determine their goals and help achieve them. As a manager, you are responsible for encouraging, supporting, removing obstacles, and providing resources so that employees can make strides in their carriers. You can begin with identifying their skills, interests, and values and scheduling career development discussions with managers; help them understand and set realistic goals based on your organization's ultimate goals and understand the current opportunities and limitations. Provide constructive feedback. Perform employee assessments to define the strengths, weaknesses, and career development needs. Finally, it is highly essential that you provide opportunities for experience, exposure, and visibility within your organization.
What you need to know
Employees develop and grow only if they feel connected to the organization's initiatives. Employees who feel that their work is valued and is driving success for the organization, feel more motivated to work better. Investing in employee development will definitely increase employee motivation and ensure that they are more productive and efficient. Other than the technical skills required for the job, your organization should have the ability to provide them with opportunities for overall development so that they advance in the right direction in order to achieve their goals.
Your support and training create a win-win situation for both your employees and your organization. You get employees with upgraded skills that are motivated and well-equipped to take on any roles and responsibilities. Employees with higher morale, career satisfaction, and increased productivity ultimately work towards your organization's success.