An employee performance review is critical for every company, but its efficacy can be impacted by how the review is carried out. When done correctly and efficiently, it could empower and motivate employees to do better or continue doing their best. When done incorrectly, though, it can discourage them and drive them away.
That said, a good review can help employees discover opportunities for growth and improvement without negatively affecting their relationship with their managers. However, evaluating and reviewing employee performance comes with some challenges, and if you are a manager yourself, you might need some guidance on how to write a comprehensive and effective review. Here are some tips to help you with that:
1. Provide constructive feedback all year.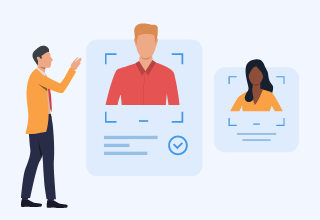 Employee performance reviews that are conducted once a year can leave your team second-guessing themselves. You could be wasting time and resources by not addressing any inefficiencies with some employees, and those who are performing well may need some reassurance that they are doing a great job. That's why it's important to do these reviews throughout the year. By consistently providing feedback and reviews, you can reassure your team more effectively and give them confidence, boosting their morale.
2. Deliver the review one on one, face to face.
A written employee performance review must be short and to the point, so it fits a face-to-face conversational meeting. You might want to deliver it in a location where your employee feels comfortable, such as a coffee shop or anywhere away from the office. If you're working remotely, schedule an online meeting over video chat. By delivering the review in person, you can avoid miscommunication and misinterpretations, and there is always room for feedback and discussion on your employee's end.
3. Be transparent with your evaluation guidelines and expectations on their performance.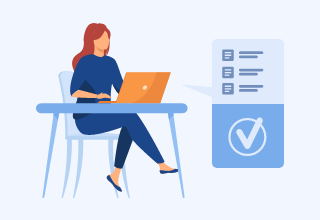 Make it a goal to be consistently straightforward about your expectations from each employee. They must understand the level you expect them to perform and be aware of the evaluation guidelines. It's also important for employees to know the results before they meet personally with you. Aim to have the meeting in a safe and private space for an open, honest discussion on their performance and what they need to improve on.
4. Document employee performance all year.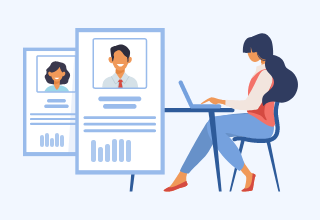 As a manager, you are responsible for taking notes on positive and negative events—whether it's a completed project or a late submission past the deadline. Be sure to document these things throughout the timeline for the performance review so you have something solid to look back on and can fairly assess their performance without second-guessing anything.
5. Address poor performance as soon as you can, but do it respectfully.
Is there an employee who is doing poorly at any point in time? Tell them immediately instead of waiting for evaluation time. Set a meeting with them and talk to them about the problem. This can also help you build a better relationship with that employee. It's a chance to encourage them to open up to you about their performance and concerns.
6. Keep your employees involved when setting goals.
Set new goals during employee performance review meetings, in which open discussions are encouraged between managers and employees. This way, employees can proactively set goals that they can accomplish for the company. This will motivate them to do well instead of leaving them feeling bad about their poor performance.
7. Use pertinent and tangible examples.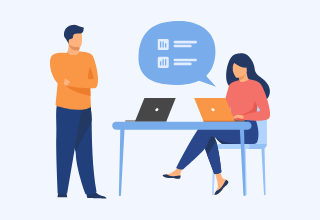 As you discuss areas where an employee needs to improve or where they've done well, provide them clear references or examples. Having notes comes in handy—it ensures that you won't just be speaking anecdotally and that you can clearly present your points during an employee performance evaluation meeting.
8. End on a positive note.
It's important to finish the review with mutual respect and understanding between you and the employee. They shouldn't feel like they have been left in the dark. Keep in mind that the review process is a good chance to set attainable goals related to the expectations, which the employee might not be meeting. It should also make them better understand a reasonable and clear plan that can improve their performance.