Performance review software for small companies is a relatively new tool for business success. The quality of your employees' performance plays a key role in the company's future. Performance reviews are a source of valuable insights that can affect overall company performance and improve employee productivity. With a new tool like performance review software, you can now improve the way you do your employee performance review.
Even if you already have an existing human resource information system (HRIS), this program is still a necessity because of its many benefits like :
1) Determining Employee Training Needs
Performance review software makes a complete view of the employee's strengths and weaknesses. It allows feedback from different departments. The employer can use this to determine what kind of training and development programs are needed by their employees. It can also help employers determine the areas where the employee is doing best. This reduces the possibility of employee turnover.
2) 360° View of Employee Performance
An employee performance review program provides a rounded view of employee performance. This means that feedback is obtained not only from managers but also from colleagues and customers. Having relevant information from all these sources gives you a complete view of an employee's overall performance and strengths and weaknesses.

3) Make Performance Reviews Great Again
Employees used to dread annual performance reviews or bi-annual performance reviews. They were thought of as the biggest factor in employee promotions and raises. With performance review software, reviews are given more frequently. Employees are informed that these reviews are in aid of performance development. This way, performance reviews can be viewed as a positive action, rather than something to be dreaded about.
4) Better Documentation
Employee performance review software makes it easier to document performance reviews. The results can be stored, printed, and distributed efficiently. The time of writing long reviews and compiling them manually is long gone.

5) Improved Employee Engagement
Employee engagement has five core elements: clarity, support, fit, feedback, and development. With performance review software all of these are achieved. It provides a clear picture of an employee's specific job goals, regular feedback, and appropriate employee training and development. It also finds out whether or not the employee's skills are a good fit for the job description.
6) Aids in Employee Recognition
According to a study published in the Organization Science Journal, employees would rather receive negative feedback than no feedback at all. Once the software gives you a complete 360° view of each employee, you can recognize employees who deserve it.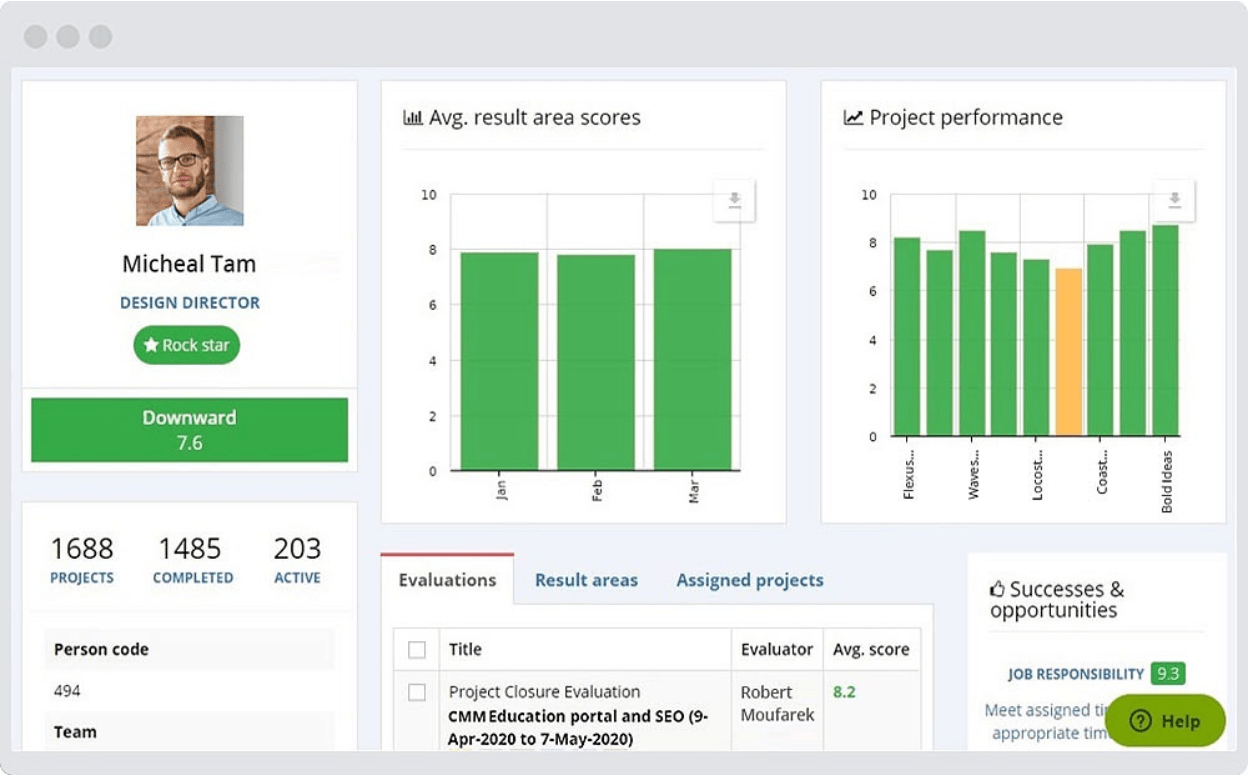 If you are looking for performance review software for small companies that operate on tight budgets, AssessTEAM is right for you. At less than $5 per employee per month, you get all the above-mentioned benefits through AssessTEAM's cloud-based performance review software. It is on the Cloud, so you don't need to spend on infrastructure. What is especially nice about this software is its' prebuilt 1000+ job goals and 3000s of performance indicators that make sure you are doing a thorough performance review of each employee. It can also be accessed on mobile devices through a user-friendly mobile app.