With increasing global demand, unstable prices, and increasingly restrictive environmental regulations, oil and gas companies face 3 major challenges suggest experts at Quantzig. 
Minimizing costs to remain competitive
Meeting environmental regulations 
Performance improvement
Leading oil and gas companies are using digital technologies to enhance their decision-making process, enabling them to tap new resources, boost recovery rates, and reduce environmental impact.
In light of this need to boost overall well performance, oil and gas companies should also consider Human Resource strategies that can boost petroleum engineer performance. Petroleum engineers are critical to your production process and boosting engineer performance will lead to an increase in a good performance. 
However, with petroleum engineers often distributed throughout the globe, working on complex projects and assignments, performance management can be a challenge.  
Our HR experts recommend the following key performance indicators, using state of the art, cloud-based performance appraisal technology like AssessTEAM, performance management for your petroleum engineers should be easy.
Reservoir Engineers
If reservoir extraction is your core business you'll need a powerful set of KPIs to optimize engineer's performance in this area, such as:
Accurately determines the location and amount of fuel in reservoirs
Determines the most cost-effective and safe way to extract the oil and gas
Effectively places wells to optimize the production of oil and gas.
Advises on necessary adjustments during the drilling process to maintain extraction
Effectively uses computer modeling to assess reservoir potential for investment calculations
Use computer simulations effectively to help identify drilling risks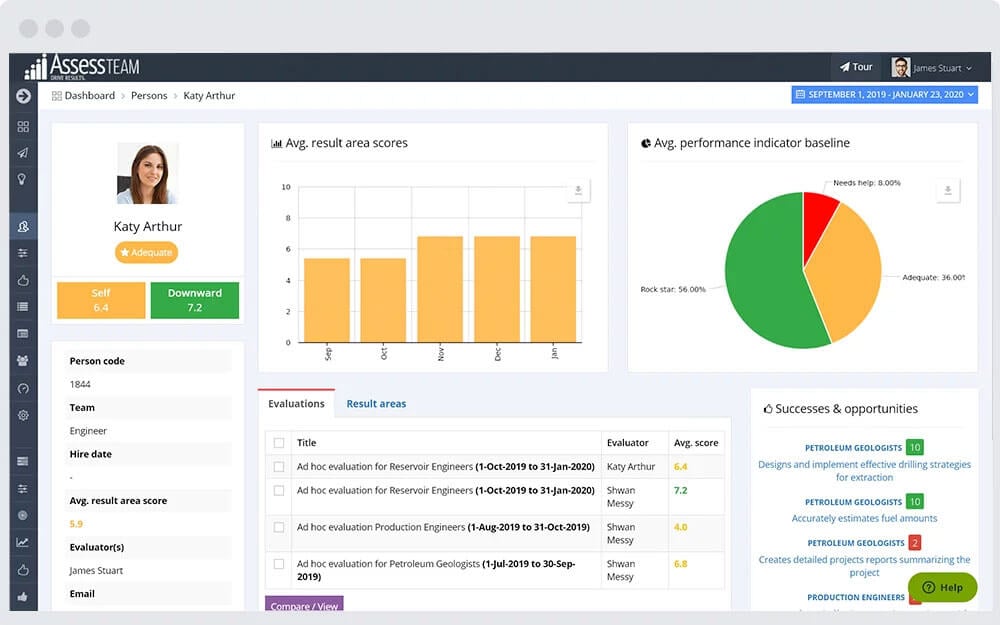 Production Engineers
The performance of your production engineers focussed much more on hardware, can also be optimized using a set of KPIs like this:
Develops effective mining and drilling equipment for extraction
Develops new extraction processes to optimize production at each oil field and gas deposit.
Creates safe and effective procedures to be used for a good drilling
Determines the most efficient and cost-effective drilling equipment for use on the ocean floor and dry land.
Determines the most efficient and cost-effective surface equipment to separate the extracted fluids, (oil, natural gas, and water)
Effectively manages the interface between the reservoir and the well using appropriate techniques.
Drilling Engineers
The more hands-on engineers can also have their performance optimized using KPIs such as these:
Effectively designs and supervises drilling process unique to each petroleum deposit
Draws up drilling programs to deliver desired production flow rates
Effectively tracks current daily costs and keeps costs on track
Works effectively in multidisciplinary teams alongside engineers, scientists, and drilling teams
Effectively manages the technical aspect of drilling production and injection wells.
AssessTEAM offers technology that can help oil and gas organizations to develop and implement these KPIs and quickly cascade them throughout your organization. This will help your organization to optimize your engineer's performance.
Our highly automated and agile performance management software allows you to assign  KPIs to large numbers of staff and monitor performance against hundreds of goals on a regular basis with little manual effort. 
AssessTEAM enables you to optimize an engineer's performance and well production. Decision-critical performance management data will be collected quickly and effective reporting is at your fingertips.