Traditional employee evaluation programs have one big flaw: They evaluate performance from a single perspective—that of the manager. 360 degree feedback systems address this by collecting performance reviews not just from one but from multiple sources.
What exactly is 360 degree feedback?
360 degree performance reviews collect feedback from multiple stakeholders that an employee interacts with – this includes coworkers, subordinates, supervisors, and even suppliers and customers. The result is a fairer and more comprehensive review that provides a holistic view of an individual's working relationships within the organization and other stakeholders.
How is it implemented?
Some managers are worried that this type of employee evaluation takes longer and costs more than traditional methods. The good news is that it doesn't. In fact, a 360 degree feedback setup takes the same or less amount of time to implement as compared to a traditional review. Here's how to implement it:
Create an anonymous feedback form and send it out
The HR team and the line managers need to create a list of 6 to 10 people who regularly interact with the employees. Group these respondents based on their relationship with that employee.
Create a feedback form based on the employee's job role or use standardized 360 degree feedback surveys and share them with the respondents. It should ask competency-based questions about the employees' skills and behavior. Design it so that each question can be answered on a scale of 1 to 5. This makes data collection relevant and easier.
Compile data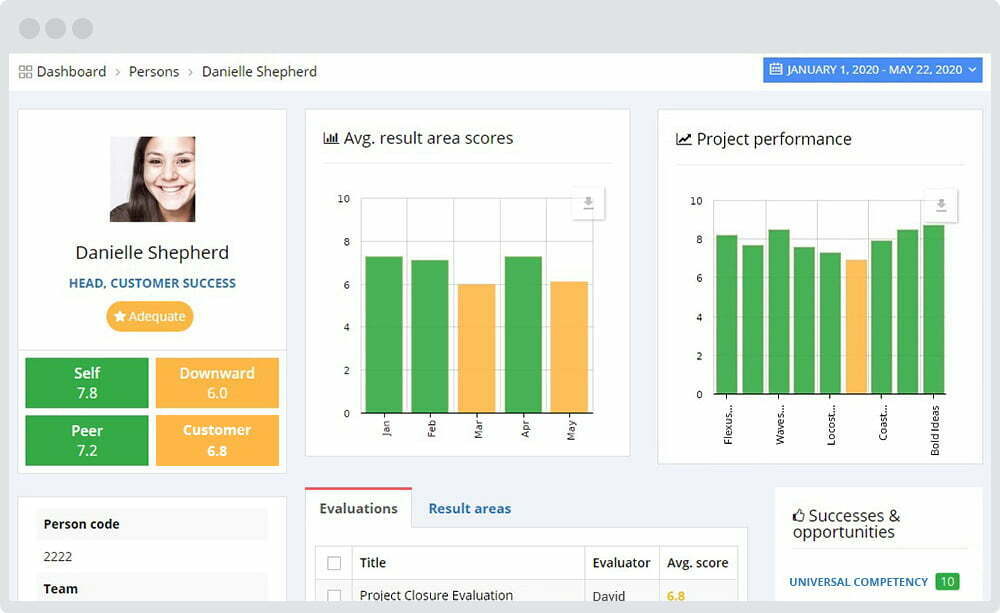 Have a third-party source or program anonymize and collate responses. Generate reports once you have the data back, and build a development plan around it.
Meet with the employee to discuss the results
Present the information to the employee and come up with development goals for the next evaluation cycle based on the feedback results.
Pros and cons of 360 degree feedback
Multiple sources
360 degree reviews are more objective than traditional reviews because multiple stakeholders contribute to the process.
Anonymity
Respondents know that their names will not be revealed to the employee being reviewed, so they are likelier, to be honest in answering the survey.
Third-party objectivity
A third-party source collates and shares data directly with the Human Resources team and line managers, thus avoiding any unconscious bias in the process.
Perhaps the only con of 360 degree feedback is that it can be manoeuvred. Some employees may make deals with each other or trade positive feedback to improve the results of their performance reviews. Studies reveal that manipulation tends to increase when the reviews are used to determine promotions, pay raises, and bonuses.
Best practices
Avoid comparisons
Management should avoid comparing their employees- this could not only prove insensitive but can also create an unhealthy competition that may affect the team productivity.
Don't Use 360 Degree Feedback to Make Staffing or Pay Decisions
It is also important NOT to use these types of reviews to make pay or staffing decisions to minimize the risk of manipulation and protect the process's value.
Train Employees on Giving Feedback
To get the best results from 360 Degree Feedback, management should offer training to employees on how to give meaningful feedback so that it can offer a greater value.
Third-party checks
Having a third-party to conduct checks minimizes the risk of bias, both conscious and unconscious, especially when the third-party thoroughly collects and collates data in place of the manager.
Using the right 360 degree feedback software
AssessTEAM provides an easy-to-use, comprehensive and effective 360 degree feedback solution to organizations of all sizes. The results provide a holistic analysis of the employees' behavior, competencies, and efficiencies. The powerful reporting tools allow decision-makers to make unbiased and informed decisions to improve their team performance. Request a free demo today.