"There is no failure, only feedback! Robert Allen
360 degree feedback is a benchmark tool for assessing the performance of employees in an organization. It offers employees feedback from their managers as well as peers. The program is ideal for all kinds of organizations and industries, including legal, academic, manufacturing and even in healthcare.
Why should an organization use the 360 degree feedback?
360 evaluations allow each person to understand how others view his or her effectiveness as a coworker, a staff member or an employee. A successful continuous feedback program offers feedback that's based on behaviors and skills that other staff members can see.
The goal of the 360 degree feedback is to help members understand their strengths and weaknesses and to highlight the areas where they need professional development. Here are some tips for a successful 360 degree feedback program.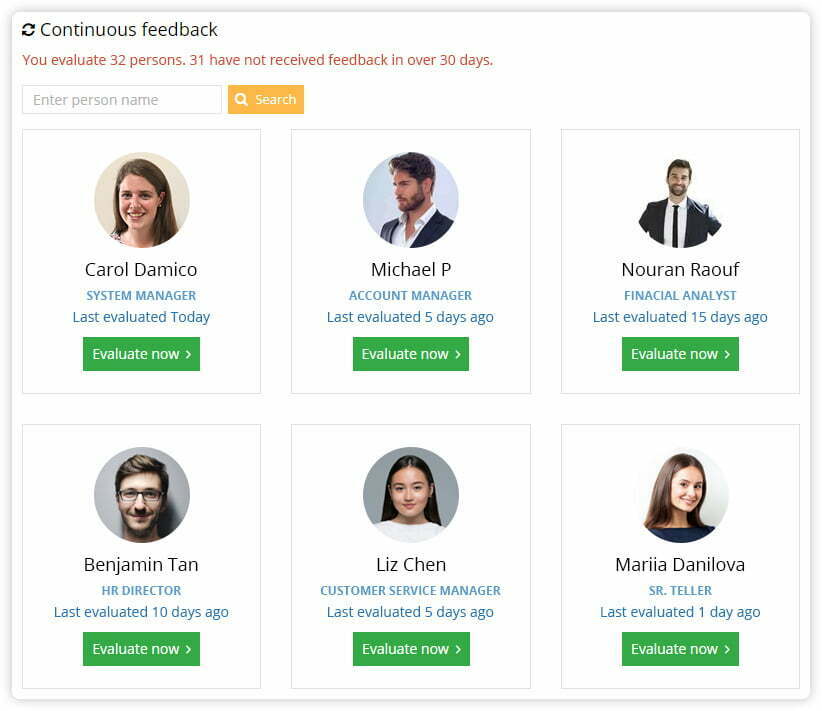 Get the leadership team on board
It is difficult to run a program successfully when the leadership team is not speaking the same language as you. A good approach, therefore, is to ensure that they buy into the program because then, they will naturally influence the rest of the team. Getting the leaders on board means explaining what the program is all about, making sure they understand, and that they are in agreement with it. This will make it easier for them to pass a positive experience to their departments.
Offer training so that everyone understands the process
It's one thing to launch a program, and another for the program to work. For the latter to happen, your staff needs to understand how the process works, and its importance in the success of the organization. If your team doesn't know how to provide constructive feedback or what to do with the input, you might not get the results you hoped for.
Your raters should be trained to give constructive feedback, with the intention of helping the employee in question grow professionally, not to break them or make them feel inappropriate. Similarly, those who are on the receiving end should understand how the feedback process works, and what's required of them. Your managers and HR should also have a clear picture of what they need to do with the feedback they receive.
Make sure that what you are measuring is meaningful
Your 360 degree program should be based on metrics that measure core competencies required to help your company succeed. The idea is to assess the specific areas that matter in your business and develop the performance metrics around them. By doing this, you can know which areas are performing well, and which ones aren't, and make an informed decision regarding how you can improve them to help your organization achieve its goals. Examples of these metrics include communication skills, leadership ability, business insight and so on.
Cultivate a safe feedback culture
You should always bear in mind that most employees care about their jobs, and will not submit feedback that would jeopardize their position. That's why you should make it clear that the continuous feedback program is not aimed at pinning someone down. From a developmental point of view, it is easier for your team to give challenging and robust feedback if they know that it's not going to be used against them while deciding future pay or performance ratings.
Your employees should be able to trust the program, feel safe that everything they say will be confidential, and feel supported when they get constructive feedback about their jobs. You should cultivate a safe culture in the 360 degree feedback program.
Provide post-360 degree feedback program
Your continuous feedback program shouldn't be attached to performance management, because otherwise, your raters might end up inflating the feedback. A great way to encourage growth and development is by offering post 360 degree feedback coaching – either by bringing in external coaches or using your trained HR staff to coach your team so that the program can be discussed in a safe environment.
The training should emphasize that the process intends to uncover areas of strength and weaknesses as well as opportunities.
In conclusion
People might need more than feedback to get better, so it's great to make sure that a robust learning and growth infrastructure supports your continuous feedback process. And this doesn't have to be expensive; you can just come up with a process that allows your team to access and identify development opportunities for themselves.