Bridge the gap between employee performance and profitability.
Traditional performance management processes do exactly what they say on the tin: they evaluate and rate staff performance, usually using a symbolic rating system, e.g. 1-5.
However, they tend to be dangerously disconnected from the commercial process of a business. Because, how do we know whether a 5 star-rated worker is actually more profitable and valuable to the business than a 3 star rated worker? We don't. In the worst case scenario an appraisal system based on symbolic performance ratings could be over-compensating less profitable workers and under-valuing highly profitable workers. It would be damaging to a business.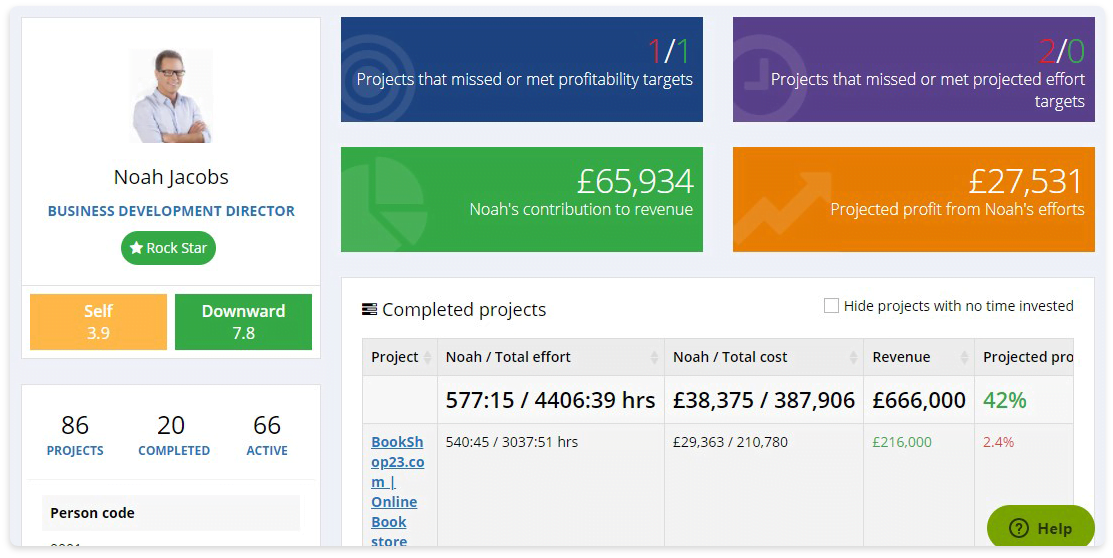 Appraisals systems and therefore HR staff can no longer afford to be so disconnected from the profitability imperative of the business. Mckinsey was one of the first to recognize this a decade ago in their landmark white paper, 'The new metrics of corporate performance: Profit per employee'
Mckinsey showed that the main drivers of growth for the 30 largest companies in the world (between 1995 and 2005) was profit per employee. They argued that the best way to maximize market capitalization was to optimize profit per employee and to do this organization needs to start measuring profit-per-employee. They also need to ensure that their performance management systems are geared towards hiring and retaining profitable employees and improving or removing less profitable employees.

This means that HR and talent management processes need to become more commercially driven, which starts with employee evaluation. HR teams must select performance evaluation software that is designed to output team and employee profitability metrics.
This will help build a profit-guided HR process that will be well in tune with the commercial strategy and give HR more credibility and influence in the boardroom.