It is not surprising that many organizations are constantly updating and revising their performance management systems in an attempt to achieve a greater result and improve fairness and accuracy. However, many times these efforts do not result in the desired effect. We have some of the most common trends and challenges identified and why each can or cannot add value.
Web-Based Systems
Web systems help to facilitate the collection of information which in turn facilitates landing targets. It also provides a common framework for managers and staff as well as for instructions for participation in the various aspects of the performance management system, thus increasing consistency in the application.
A well-developed web-based performance indicator system will help improve the consistency of the application within the organization, and it is likely to improve perceptions of fairness and accuracy. However, it's neither addresses the skills of technical manager or commitment to developing talent; nor it helps to clarify the link between pay and performance.
Rating Scales
One of the most common changes in the organization's performance management system revolves around the rating scale utilized to evaluate performance. Here are some pointers to consider:
If you use the scale system as part of your evaluation process (whether numeric or descriptive), make sure that each digit point is clearly defined and managers have a common understanding of how to apply the scale to distinguish the level of performance. This is critical because it focuses on coherence and enables managers to distinguish the level of performance.
Well-defined five-point scales (containing numbers and labels) are easiest for people to interpret and apply.
Constrained Distribution
Forced distribution requires directors to evaluate the performance of a person in relation to other people. This can negatively affect teamwork and cooperation as the employees know that their performance will be "assessed" against that of their peers.
In addition, because the managers do not want to reveal "bad news" to avoid inflating ratings, a forced distribution is often adopted as a "bypass" by managers who are unwilling to address poor performance management.

Skills
Competent managers are a significant part of the performance evaluation and essential to the success of a performance management system. Without the basic skills in place, no form, rating scale, or technology will help the system work.
Training increases consistency, which is one of the main drivers of the perception of fairness and accuracy. Training in coaching and development planning also increases the likelihood that managers will give positive feedback on the performance. This, in turn, has a positive impact on performance indicators that help employees build their skills and competencies.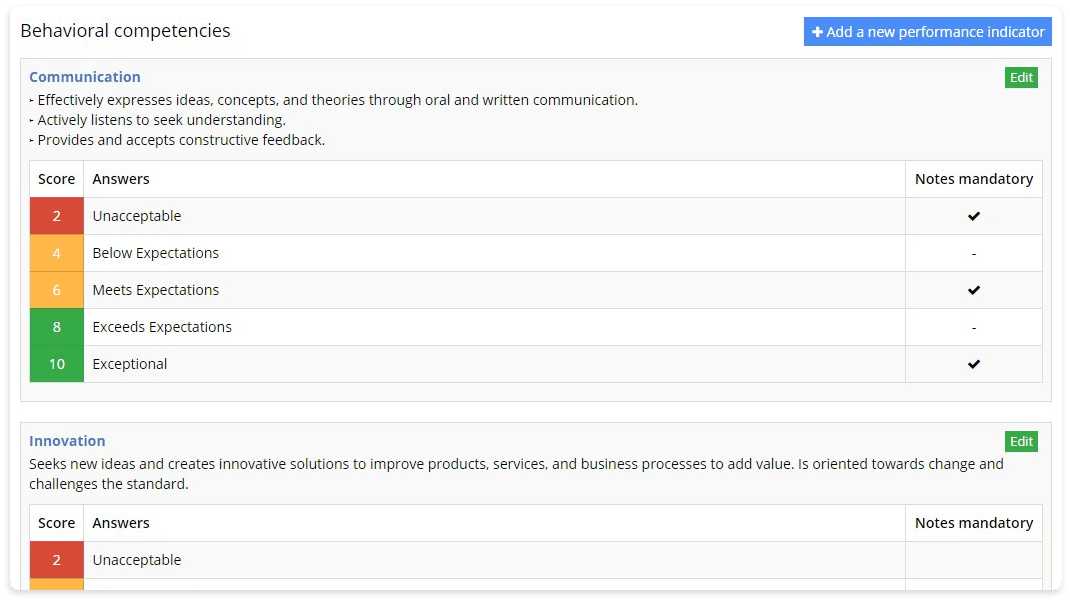 Periodic Performance Reviews
Management performance system encourages the employee to upgrade their skills and competencies. However, it is important to note that the demands of a regular check-in meeting will be successful only if managing directors identify the importance of these discussions, set aside a time for them, and provide effective coaching and feedback.
Multi-Rater Feedback
Multi-rater feedback works when employees see the overall performance evaluation process to be fair and accurate. Although the multi-rater feedback has some advantages, it will only be effective if it is introduced and duly integrated into a larger performance management system. It is imperative that both managers and employees share an understanding of the purpose of multi-rater feedback and data.