When we read about performance management, we usually hear about employees going from good to great.
At some point, every team has a team member who has fallen off track and is under-performing. Here, the immediate priority is not going from good to great, but simply getting the employee back to an acceptable level of performance.
It's not glamorous, but it's necessary, 'roll-your-sleeves-up' management. You will probably be relieved to know that turning around an underperforming employee is pretty straightforward to do if you use a Performance Improvement Plan (PIP).
A PIP is a management tool that can enable a manager to improve the performance of a failing employee. There is no set format for a PIP, but a good one should contain the following elements:
Objective explanation of why the employee's work is substandard
Details of what improvement is expected, along with a timescale (Performance Improvement Goal)
Details of when the performance will be reviewed
Outline what further disciplinary action will happen if they don't improve
Specify whether any training or support will be provided.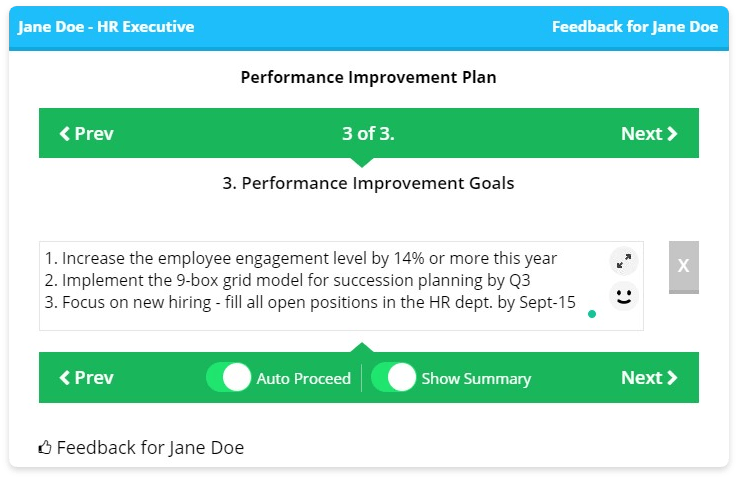 Once you have prepared your PIP, sit down with your employee and explain the PIP to them. They may be surprised or even angry, so be prepared to deal with negative emotions. However, if you have been using the industry recommended quarterly appraisal process, this really should not come as a surprise to them.
It is recommended that you document the performance improvement goals, (ideally in an online appraisal system), so the employee knows this won't be forgotten.
With the right goals and support, you have every chance of getting a failing employee back on track.